True Step provides aluminum fabricating services primarily for customers in the warehouse construction industry.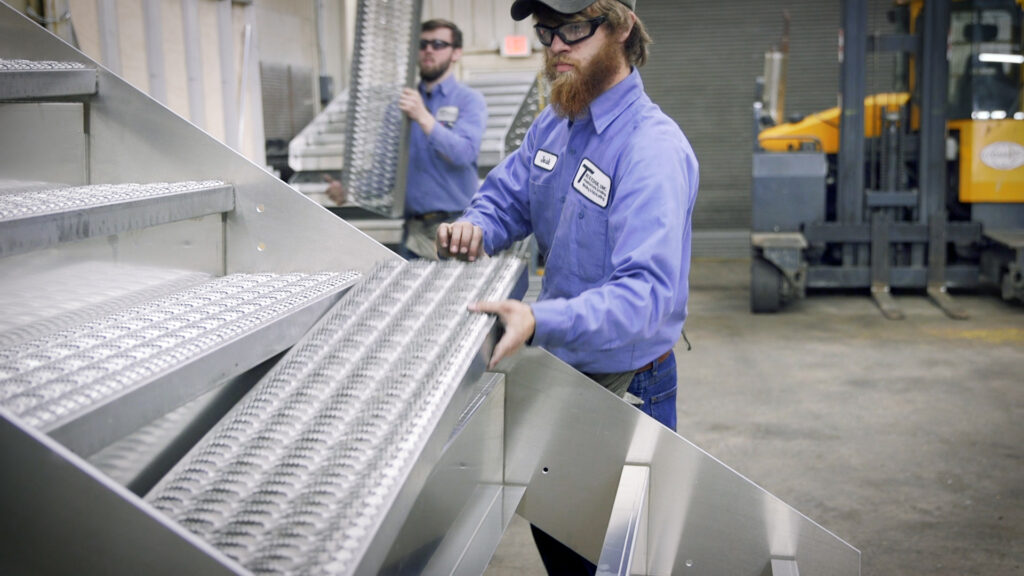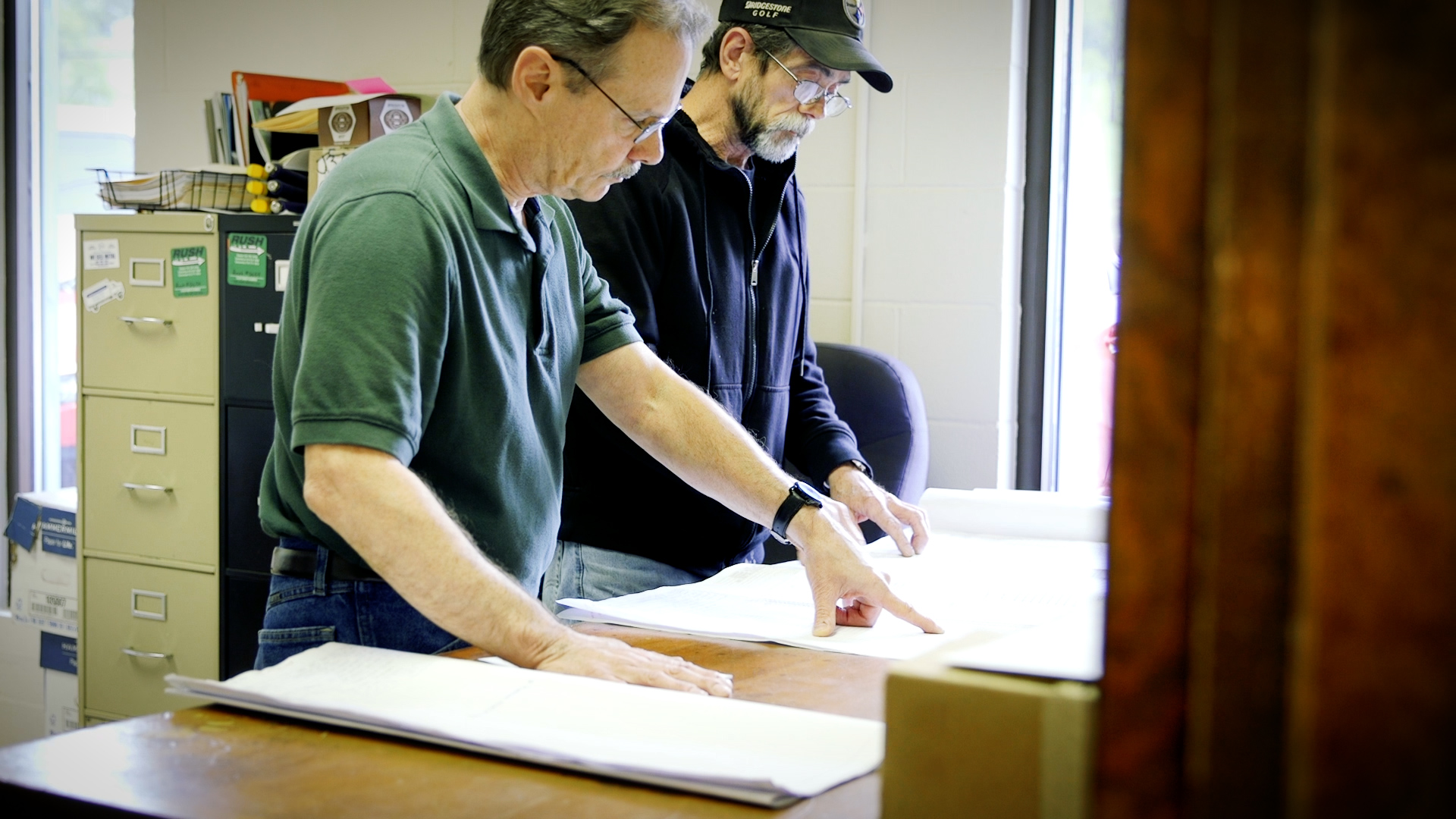 True Step dock stairs are the highest quality, most durable solution available. They are constructed of structural aluminum, with handrails and guards, and ruggedly grated treads for extra safety. Key attributes of our patented dock stairs include:
All Weather
Simplicity
Predictable Cost
Ease of install
Aluminum Build
Safety
Durability
Maintenance-Free
Our warehouse loading dock stair system is shipped directly to you for easy installation. The following is a list of standards and specifications for our products.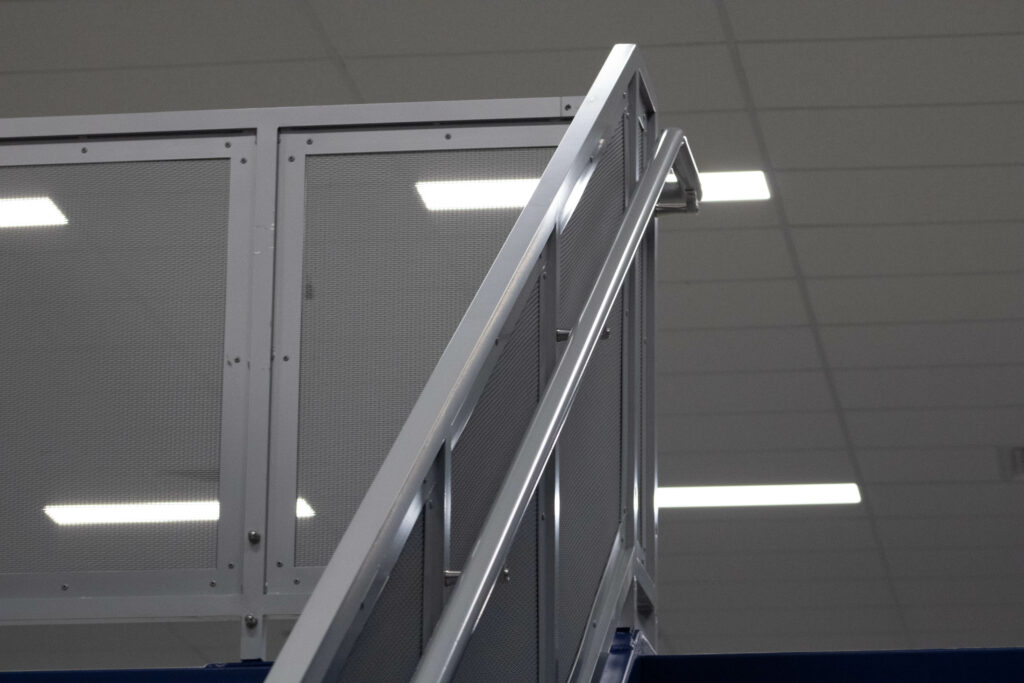 Structural grade aluminum alloys are cut, bent, and TIG welded together
Grab assist rails are 1 1/4″ aluminum pipe meticulously bent and sanded to give the necessary support while also offering protection from all sharp edges or protrusions
TIG welded guard rails assembled with stainless steel bolts and rivets
Aluminum components and stainless steel bolts eliminate pitting, oxidation, and corrosion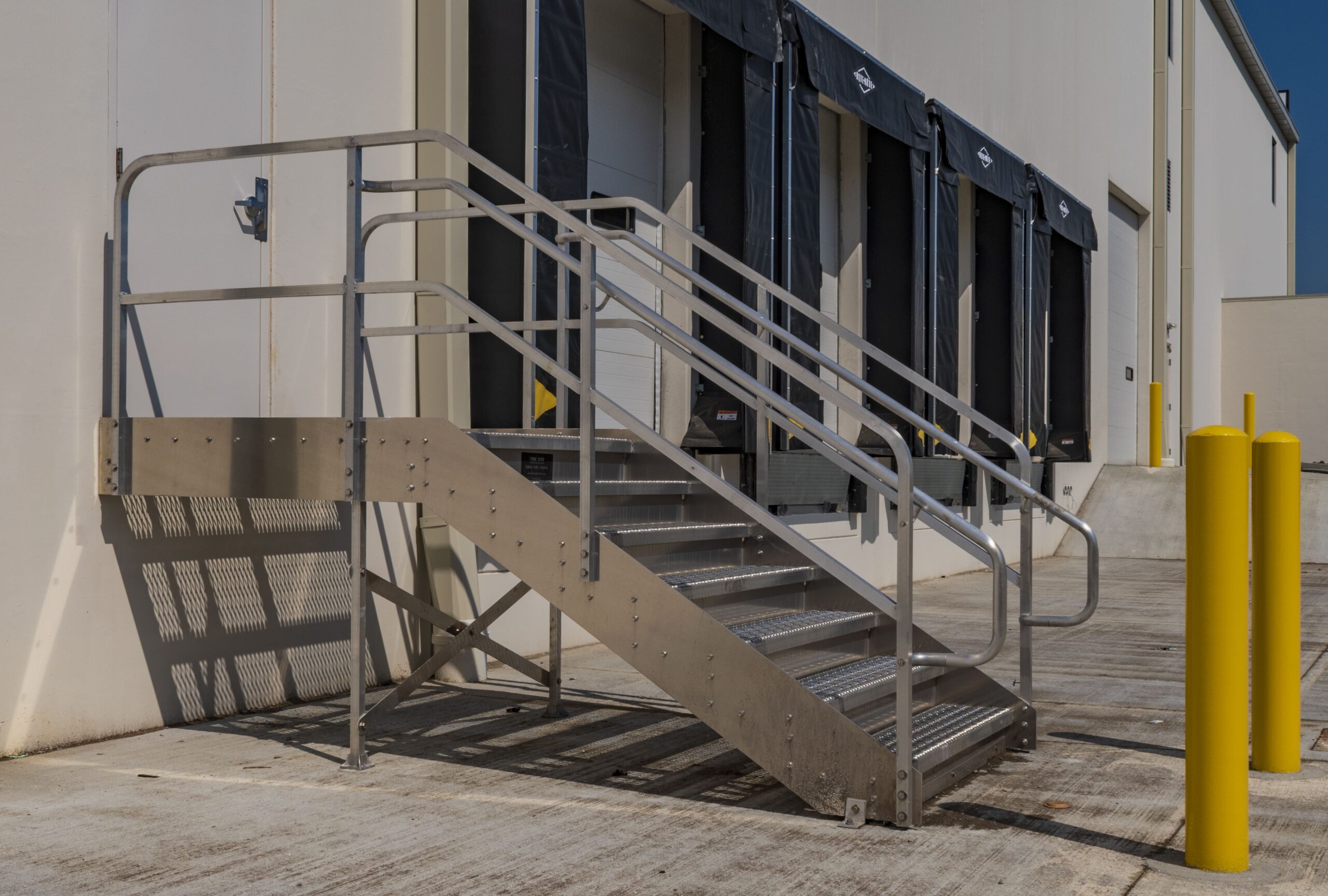 Standard stair treads are 5′-0″ wide and landing is 60″ x 5′-2″
Specialty landing and tread sizes are available upon request
Commercial finish quality and meet IBC & ADCE7 engineering requirements
Five different grating options to meet 1″ sphere code, 1/2″ sphere code, and 5/16″ sphere code
Three different grating designs for a variety of looks, levels of traction, and accessibility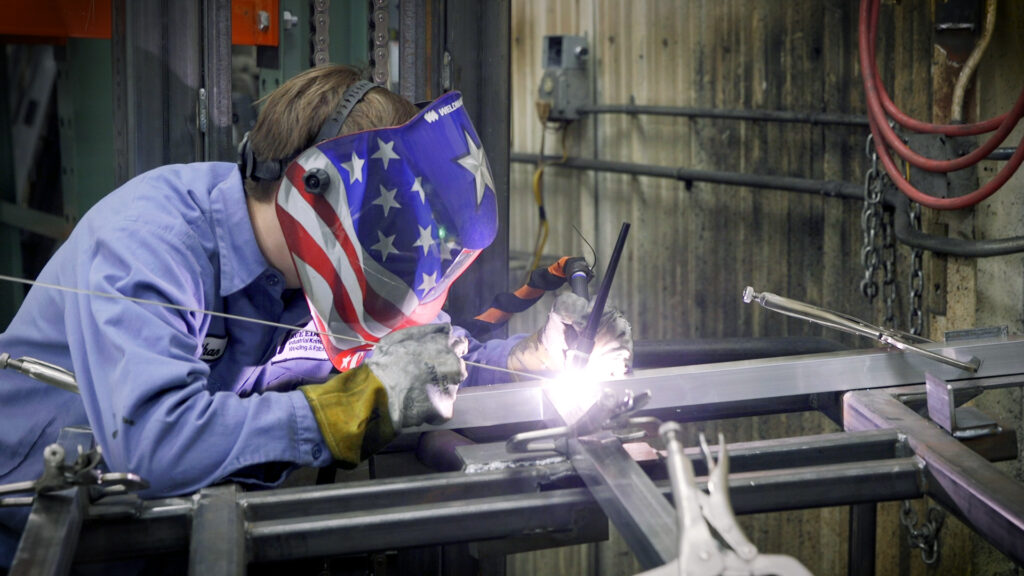 Structural welding (AWS D1.1/D1.1M)
TIG welding on all exposed pieces, joints, and connections
Full penetration MIG welding on all structural and framing joints and connections
Aluminum and aluminum-alloy extruded bars, rods, wire, profiles, and tubes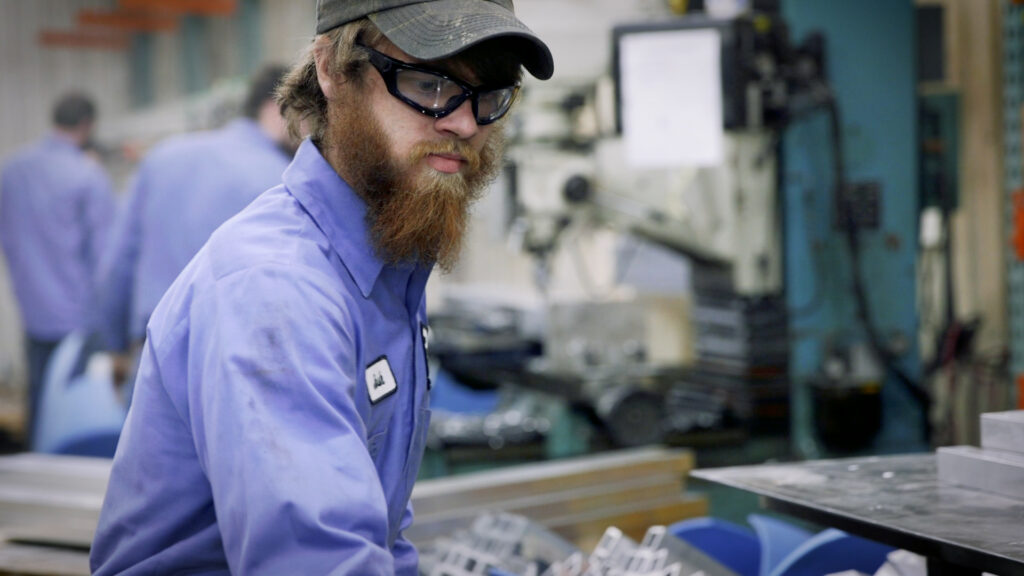 All material and products pass the most stringent engineering standards and testing prior to customer use
All stairs and railings comply with ADA, ANSI, and local, state, and federal regulations and codes
Installation using stainless steel, concrete screw anchors for maximum stability and longevity
Supports a uniform live load of 100 lb./sq. ft. and a concentrated load of 300 lb. on an area of 4 square inches, with deflection of stringer or landing framing not to exceed 1/180 of span
Warehouse dock stairs done right.
Take care of your industrial space by ordering the right warehouse dock stairs for the job.